pictures with soul
With nearly a decade of experience in the field, we are a creative and reliable partner for all your photography needs, events such as weddings, celebrations and graduations, as well as commercial photography such as product images, drone photography, business photos.

Do you need any specific photographic services? Take a look at our work, then get in touch with us right away to arrange a shoot.
weddings and engagements
Your wedding is a moment you will never want to forget and through photography you can relive those memories for years to come.
My mission is to provide you with beautiful, timeless photographs that you will treasure for a lifetime.
I want to capture the essence of your special day: every detail, every emotion… forever.
Excellent value! My husband and I booked Ubuntu Productions for our wedding photography, and everything went smoothly, and we are very happy with the results!
Veera Lammes-Lehtinen
Amazing pictures for our wedding! We cannot be more happy, we all look amazing, the light is magic, atmosphere like we felt it, LOVE THEM!
Silvia Di Giannantonio
Aaron took really beautiful photos of our wedding back in June, we will treasure them forever.
Patti Lean
Aaron listened to our wishes and fulfilled them perfectly! He had chosen the most perfect place for us to take our couple pictures, and we could not be more satisfied and happy about how everything went on our wedding day. 💕
Jutta Lammes
Aaron was there to photograph our wedding day event in Korppoo. We were very happy with his photography service and the quality of it!
Juha Pinomaa
Our wedding photos turned out lovely, the service was very friendly, professional and flexible!
Veera Koski
Graduation and other special moments
There are moments in life that have a special meaning: a engagement, the birth of a child, a graduation, a special birthday party… These moments often bring us joy and happiness, and photography allows us to revisit these moments and experience the emotions and feelings of that time again, even years later.
Do you have one especial occasion coming soon? Check out this gallery and contact us as soon as possible.
Aaron is professional, has a great personality and is a nice, helpful person. Great photos and passionate about his work. I highly recommend 😀❤️
Peetu H
Aarón took my student pictures. He carefully chose the location where the pictures were taken and was open to my own ideas. The results were excellent.
Anna Nyström
Had fun throughout the photo session. The pictures turned out so nice you can't pick a favorite.
Ella Rejström
Aaron photographed my student photos and I am very happy with the result! The photography was a pleasure and my own ideas were well taken into account!
Daniel Jansson
Very happy with my daughter's student photo shoot! Everything worked flawlessly from the first contact. Professional, flexible and above all very nice!
Inger Österlund
Whether you need images of you and your team for your website or marketing materials, eye-catching images of your services, media coverage for an event or attractive photos of your premises, we have got you covered. We are a reliable and creative partner in the Finnish archipelago.
Take a look at our gallery to see some examples of our commercial photography work, and contact us to arrange the shoot you need.
Drone photography is a highly effective way of giving potential clients a unique and impressive view of your business's beautiful location. The perspectives offered by a drone are surprising and spectacular, just the wow factor your marketing efforts need.
I am a certified drone operator in Finland with a licence to fly drones commercially.
Want pictures from the sky? Contact us and we will make it happen.
Whether you run a web shop or want to present your products in the best possible light on your website or in marketing materials, you need compelling images that evoke the desired emotions and associations in your customers.
We work with studio lighting, backdrops and props, as well as outdoors if the nature of your products requires it. We are flexible, creative and happy to listen to your exact requirements in order to make them a reality.
So, why don't you contact us?
Do you need help with your social media marketing? Our creative partners at Abo Creatives offer the best service around, including tailored social media workshops for your business, photography services for social media, and social media management.
They are young, creative, and delightful people to work with. So, if you think that a good social media strategy would benefit your marketing efforts, contact them at info@abocreatives.fi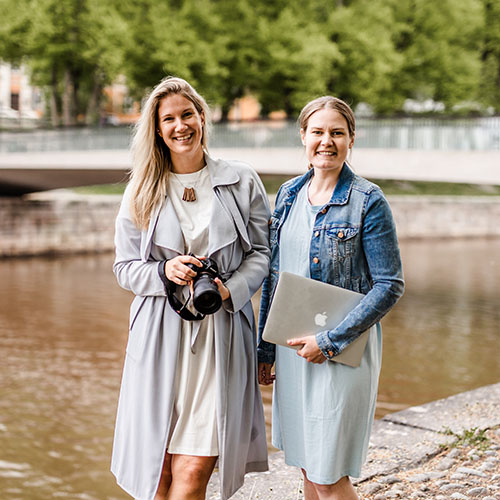 art photography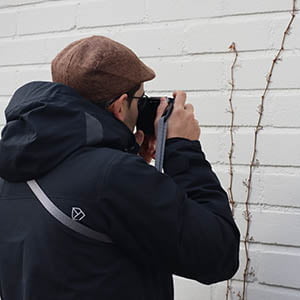 When I discovered photography, it was like finding my true voice. A voice that allowed me to reflect and transmit the deepest intuitions of my soul. It is a gift I want to share with the world.
Whether you are looking for a beautiful image of nature for your favourite room or as a gift, whether you are in love with the archipelago or you like to collect impressive photography, I have an image for you. Contact me and we will find a picture that touches your heart.